Welcome! And thank you for your desire to learn more about your Lehigh Valley, PA Short Sale Specialist – and what I can do for you.
My credentials can be found on the About Us page and you're also welcome to browse the other helpful resources located here. Meanwhile, this page offers an overview of my services after which you are invited to contact me for an enlightening consultation.
You are here for a reason – and I am here to help!
My friends in Lehigh Valley stop by to learn more about the Short Sale process and to see if indeed there is a Specialist who can actually get the job done. You are about to become more "Short Sale savvy" and familiar with an agent who is a certified Short Sale Specialist and does more than just talk. Just ask any one of the scores of people who I have helped to successfully sell their property so far. They have all emerged unscathed by impending foreclosures and moved on happily with their lives…
A sign of the times
The economy has devastated millions of people in the USA – people who have had to face foreclosing on their homes due to job losses, a poor housing market and falling behind on their mortgages. Unfortunately Lehigh Valley, PA has not been immune to this calamity…
Light at the end of the tunnel
Do not throw in the towel and settle for foreclosure until we've had the opportunity to talk! You do not have to risk losing it all when a possible solution is at hand – right before you! Short Sales are my specialty and I've had the privilege of personally helping scores of homeowners to successfully sell their homes through this process. And not only have they been relieved of a huge, stressful burden, but they've been able to do so without any cost and without any long-term negative credit impact.
How can your Lehigh Valley, PA Short Sale Specialist help?
Short selling is an art – a very unique process – and takes a highly skilled, experienced real estate agent to successfully maneuver through the system from start to finish. Being untypical and fairly new, the majority of Realtors® simply don't have the knowledge and experience. Sure, many will take it on and promise the moon, then try their best to wing-it while they learn as they go. But at whose expense?
Let me ask, would you like a General Practitioner to "wing his way" through your brain surgery, or would you prefer an experienced Neurosurgeon perform the task?
This is where your Lehigh Valley, PA Short Sale Specialist can help. All you need to do is simply relax while I get the job done for you.
My ultimate goal is your success
Proven experience comes with additional benefits. I've been able to build strong alliances in the mortgage and legal professions over the years. Knowing the right people who also specialize in their fields can mean all the difference. Once a contract is procured I carefully track the process, keep all parties informed every step of the way, and see to it that nobody drops the ball
If you've yet to do so, you can learn more about the short sale process in Lehigh Valley and how it can work to your advantage on my About Short Sales page. To learn more about how you can benefit by using my services, visit the About Us page.
Do not try this at home…
Some have asked if they could do their own short sale. While anything is possible, why would anyone even want to try when a professional can see them through the entire process – with a much higher chance of success – at absolutely no cost?
First you would have to try to find a genuine, qualified buyer. But beware as there are a lot of scammers out there! Then you must try to maneuver through a difficult short sale process that even the professionals can find challenging. You must know the right people to deal with, how to negotiate with the lender, track the process, see to it that everything is getting done… and if one person drops the ball, you're back to square one – or worse.
Why bother?
In addition, the majority of lenders require that the property be listed with a Realtor® in the Multiple Listing Service in order to process a short sale. They need their records to show that every effort was made to procure a qualified buyer with a reasonable offer prior to opening their books.
Who pays your Lehigh Valley, PA Short Sale Specialist and all closing costs?
You'll be pleased to know that the lender pays all associated closing costs so that your checkbook is left intact.
Lenders prefer dealing with, and paying licensed, certified Realtors®. They also handle the attorney's fees and processing costs. Yes, they are taking a loss on an "upside down" mortgage, but they will be able to write it off, and it will not be as big a loss as they would incur on a foreclosure sale.
In addition, they maintain a good reputation with their customers without having to worry about the ruining of credit that results with a foreclosure. So with a short sale, everyone wins…
Yes, you can also come out ahead
As with the lender, you can finally cut you loses and move on with your life. You may even be better off financially. Here's how: As you know, a foreclosure will ruin your credit and stay on your report for several years. On the other hand, the lender can write off any negative balance you still owe on your mortgage through a short sale, thus clearing your debt. This is better on your credit score in the long term than a foreclosure.
There's also the possibility that you may quality for assistance through the government's Home Affordable Foreclosure Alternative (HAFA) program. This means you could be eligible to receive up to $3,000.00 cash back after a qualified short sale to assist with moving and initial housing expenses.
Summarizing the potential short sale benefits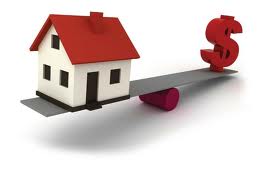 Following is the possible outcome if you qualified and everything fell into place, after starting out being upside down on your mortgage…
• You could get out from under your mortgage;
• You could walk away without owing any money;
• You could leave your credit in decent shape;
• You would not having to pay any closing costs or sales commissions;
• You could receive cash from Uncle Sam to help with moving expenses;
• You could finally move on with your life and sleep better at night;
• You could have your personal Short Sale Specialist assist in accomplishing all of this for you at no cost or obligation…
Will a short sale work for you?
Are you qualified? What kind of help is available? Every situation is unique so there is only one way to find out. Let's talk: there's no obligation – contact me today.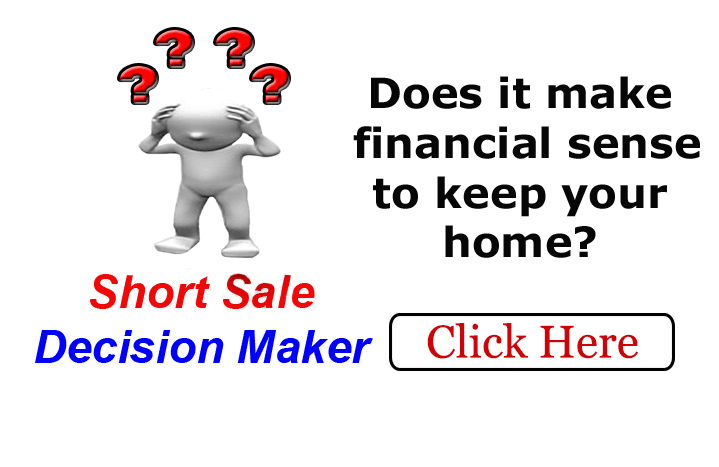 Carl is a Real Estate agent at Century21 Worden and Green , covering the greater Lehigh Valley area.
Phone: (888) 445-8880
Email Me




Helping Lehigh Valley home owners avoid foreclosure by assisting them with their Lehigh Valley short sales process. My name is Carl SanFilippo and I specialize in short sales in Lehigh Valley. I am your
Lehigh Valley Short Sale Specialist Realtor
and Lehigh Valley loan modification and distressed property expert. This article and content is for general informational purposes and may not be accurate. This should not be taken as legal advice, technical or tax advise under any circumstance. Seek legal advise and representation in all legal matters.